we're at a condo about 30 minutes from our house. we're enjoying an indoor swimming pool. the sunshine. the beach (northwest WA's version of a beach, that is, my dear east-coast and southern Cali friends!). and family time. i LOVE family time. here are just a few images for you to enjoy.
i'm thankful for simple pleasures in life – like throwing rocks into the water!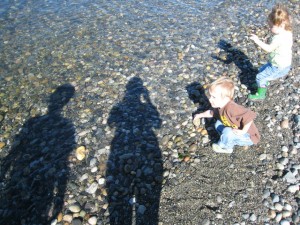 and for shadow family photos: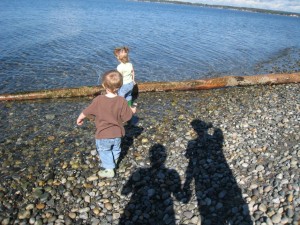 and i'm thankful for these boots, borrowed from Karla: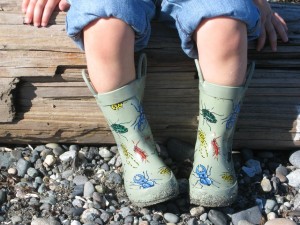 (Sam is also wearing boots borrowed from Karla).
and for a beautiful Tuesday….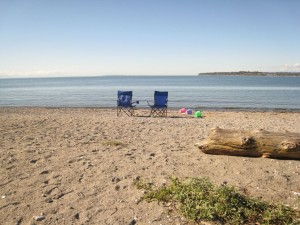 …where we had most of the beach/state park to ourselves: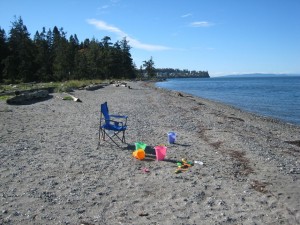 and for finally learning what this one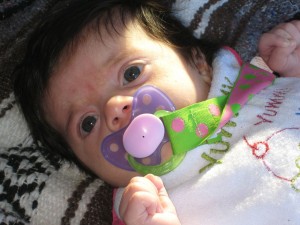 and i'm thankful for my little "point and shoot" camera that does a pretty darn good job taking cool photos like this: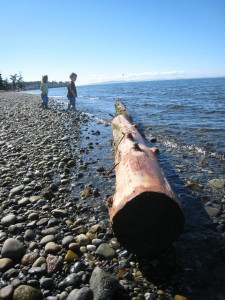 even though it's more than 3 years old!
and i've decided that we WILL have a family photo shoot here in september or october a year or two from now (when alex can walk) – be prepared, carly!  :)