i've made a few scrapbook pages over the past few weeks. it feels good to be creating again!
this isn't one of my favorites, and the photos aren't that great, but i really wanted to document how lucky our kids are that they have a daddy who LOVES to play with them!
we thought this was our final "family of four" photo….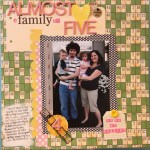 … but it turns out that THIS was our final family of four photo: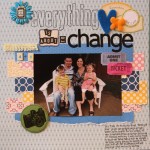 again, not my favorite photos, but i had to document her sweet little plumbers' crack:
and this one? i really like this layout. but i wish i had moved the whole design DOWN on the page about an inch or two. it would look so much better. but oh well.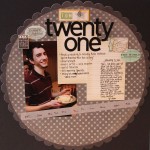 thanks for taking a peek at my latest creations!