so i didn't sleep very well (or very long) on friday night, but i did not let that deter me from my saturday adventures. because, as you know, i'm being induced this tuesday so today was almost like a "final hurrah!" for me (for a little while, at least). i spent the first FOUR HOURS (8 a.m. to noon) hanging out with my dear friend, Julie. we visited garage sales, Starbucks, an antique store AND the thrift store. whew! i scored quite a few goodies…. let me share some (okay, a LOT) of them with you…
(Carly Tee – or any of my readers – are you interested in the game boards or the metal pieces to Clue, Monopoly or The Ungame, as i'll be tossing those 'cuz i only want the cards and paper pieces).
here's something Julie and i drooled over at the antique store: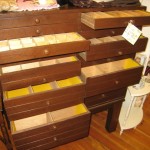 all those drawers and the interior dividers? it was $275… DEFINITELY out of our budget. and neither of us has space for it. we even joked about cutting it down the middle to split it. we can dream, right?
found in the FREE box outside of the thrift store today (great find, by the way, Julie!):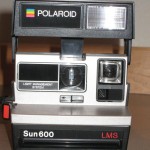 and found for $1 at a garage sale a few weeks ago: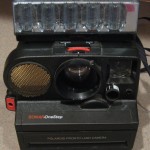 i love that our camera collection keeps growing! we now have 6 older (some vintage) cameras… time for me to add an old movie camera to the mix. i found one at a sale yesterday but it was $25 and non-negotiable (bummer!). i also saw one today at the antique store but it was $46 (even with a 30% discount it was more than i wanted to spend).
so all in all, i had a great morning with a wonderful friend (seriously, Julie, who knew that our trip to San Jose with our husbands for Bibletech would lead to such a fun friendship?!)! and after being home for about 30 minutes, our family headed out to John Deere Day for a free lunch, barrel train rides for the kids, etc. i'll share those photos another time (if i managed to snap any good ones, that is). i was able to take a nap late in the afternoon and then nana cooked dinner tonight… which means we went out to eat at Jakes (a yummy BBQ type restaurant here in Lynden). and after the kids went to bed, dave and watched a movie while i folded laundry (more itty bitty stuff for Baby Daisy…. WHERE did it all come from?!), so i was even a little bit PRODUCTIVE!
so that was my day. how did you spend your Saturday?