i need to say a very BIG and very PUBLIC THANK YOU to my mom. she arrived here in Lynden back at the end of May. and Daisy's birthday (the 13th) marked her SEVENTH week in our house. sleeping on camping mats on the floor in the bonus room. caring for her two youngest grandchildren almost non-stop. as soon as i was put on bed rest, we called her and she came right out to help. no hesitation.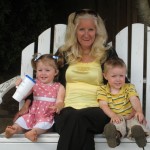 seriously, mom, without you, i have no idea what we would have done. she spent over 3 weeks taking full-time care of davey and samantha. and she's spent the last 4 weeks STILL taking almost full-time care of them. thank you, mom. she has booked her flight home for next week thursday – less than a week away. our home will not be the same without you. i don't even want to THINK about the tantrums and tears that will occur when the kids realize nana's gone.
and we also need to say thank you to these people: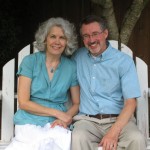 dave's parents. before my mom flew out here, they put in a lot of extra time helping with the kids. watching them. running errands. driving them around. and they put in some hours even after my mom arrived. and they'll put in even more time once my mom leaves.
we are SO BLESSED to have families who LOVE us, CARE for us, HELPS us and that they do it all with smiles on their faces.