i found some photos on our desktop the other day. i don't think i've shared them here, though maybe you've seen one or two. they're from the past few months…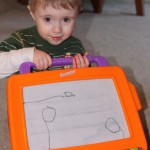 after drawing these, he told me they were balloons… i'd say he's an artist! after taking this photo, he drew several more balloons… there was one for Daddy, Mama, Davey, Samantha, the Baby in Mommy's Belly and Grandpa (plus a few extras)!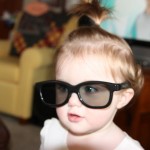 she LOVES to wear glasses. these are 3D glasses left over from when dave and i saw Avatar. but she also loves to wear my sunglasses around. what a cutie patootie!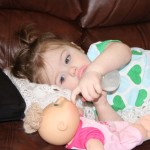 samantha with her 3bs…. blanket, bottle and baby.
****and completely unrelated: please continue to be patient regarding the not-yet-changed look of my blog. when asked, dave indicated it would take him a few HOURS to change my blog from the current background pages to the new pages i created a few months ago. i knew it wasn't a "quick fix," but i didn't think it would take THAT long. so we'll continue to wait – perhaps in time for mothers' day? (then again, i'd rather have my "The Dunkins: Volume 8 – or is it 9? book, instead. reportedly, that's 90% finished… and has been since December)!