**WARNING: THIS IS A LONG (and i mean REALLY LONG) post it's heavy on words AND heavy on photos**
i know i've been MIA for awhile here. it started with all the colds and vomiting and ear infections and sinus infections….. and most recently, dave and i had the opportunity to spend 5 glorious days and 4 nights away. (nana flew in from Philly to love on her grandkids for a few weeks, including during our absence!). granted, it was a business trip for Dave, but it was all about pleasure for me! we were in san jose, california (well, our hotel was technically in milpitas) and the weather was AMAZINGLY WONDERFUL while we were there (70s and mostly sunny)!
we flew out of seattle on thursday evening (there was a large group of us) and two hours later, we landed in san jose. we were at the hotel a short time later and then right down to the bistro for a late dinner.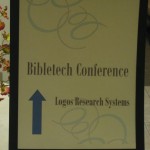 while dave was in various sessions for Bibletech 2010 (hosted by Logos Bible Software, his employer), i got to spend time with three other wives (Susan, Julie and Erin) exploring the nearby attractions. we did a LOT on friday….
SANTA CRUZ: natural bridges; drove along the coast; visited the Surfer Museum Lighthouse (though the museum was closed there seemed to be a surfing competition happening); the Municipal Wharf (where we ate a tasty lunch, squealed about "pressed penny" machines and found a candy shoppe); the Boardwalk (everything was closed – only open weekends right now)
(i'm not sure why, but i fell in LOVE with that bench – i have about 8 photos of it from different angles and distances)
(we oogled the rides on the boardwalk… me, espeically, since i'm not allowed to ride any of them since i'm pregnant!)
SOQUEL: antique shopping (where we found AWESOME vintage cameras – i bought two for dave! and some fun vintage jewelry- a piece for me and a piece for my mom)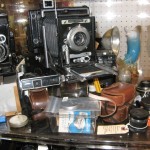 CAPITOLA VILLAGE: walked around enjoying our ice cream (three of us chose chocolate peanut butter cup – mmmmm!); went onto the beach (didn't put our feet in the cold water) and enjoyed the atmosphere
(group photo: Susan, Erin, Me and Julie – and that shot of me is courtesy of Julie)
DROVE THROUGH the EUCALYPTUS TREE GROVE (it smelled SOOOO good)
DROVE through downtown Santa Cruz (seemed like a fun place to be – i wouldn't have minded eating dinner somewhere there)
Enjoyed an Italian Restaurant for dinner in another part of Santa Cruz
Returned to our hotel after 10 p.m. (later than the guys' day of sessions, dinner and demos!)
the day was filled with lots of talking, laughing, relating, photography, stories, understanding… it was wonderful. i'd only known susan before this adventure, but now i feel like i have two more amazing new friends (julie and erin)!
Saturday was more low-key. we enjoyed "breakfast" at Starbucks, found a post office so Erin could mail postcards home to her kids) and then we made our way into San Jose so we (okay, mostly so I) could shop at a scrapbook store. we were there for a LONG time (thank you SO MUCH for your patience, Susan, Julie & Erin!) b/c i did some serious shopping. i bought 90 sheets of patterned paper, 2 sheets of cardstock, 3 overlays and 1 sheet of wood. add in some stickers, letters, ribbon, mini books and other things…. yeah it was a little crazy. but fun. lots of fun. and i had PLANNED for this shopping expedition. after lunch at a nearby diner (not as tasty as i had hoped, though it was still good), we decided to skip our other ideas for the day and head back to the hotel to enjoy time relaxing by the pool. it was in the mid 70s and it was very, very sunny.
(i'm not telling how much i spent, but that was my receipt at the scrapbook store. it was very, very long. and i already shared how much paper i bought. and that other shot is of a pool umbrella and some palm tree tops from my lounge chair at the beach.)
the boys were finished with their conference by 5 or 6pm. dave and i headed to In-N-Out with bradley and susan. it was my first experience with In-N-Out (and many of you know that i almost NEVER eat burgers – like less than 1 a year)! after that, we headed to Santana Row to wander the streets and we ended up at Rosie McCaan's Irish Pub for drinks (Sprite for me!) and dessert. Jason & Erin joined us at the Pub, too.
on Sunday we went to the Winchester Mystery House with bradley & susan before a quick lunch at In-N-Out and then it was time for bradley & susan to leave. they left us their rental car and we drove out to visit the massive (and i do mean MASSIVE) Google-plex (Google's main offices in Mountain View) and then to Cupertino to see Apple's main offices (you remember that i'm married to a computer/tech geek, right?!). unsure what else to do, we headed to Santa Cruz (dave had never been there) to see the natural bridges, enjoy the boardwalk and head back to San Jose. we stumbled on a Macaroni Grill so enjoyed a tasty dinner there and then we turned in early.
(that's dave falling out of the "door to nowhere" from inside the house!)
(dave was SO EXCITED when we found the Google Android – that green guy!
(dave at the boardwalk eating his first ever funnel cake and jason&erin on one of the rides – we saw them in passing a few times while we were there!)
we woke up on monday morning (i had taken sleeping pills and FINALLY got a good night's sleep – 10 hours) not sure how to spend our final few hours in california. we didn't have enough time to go back to santa cruz or to go to san francisco or anything like that. after some desperate attempts to find something "nearby" to do, we agreed to take it easy (slow), find a good place for brunch and relax at a park before heading to the airport. we couldn't find a good park (until it was too late to enjoy it) so we drove to find a few other computer-geek places and then we drove around the campus of stanford before heading to the airport.
if you've made it this far, THANK YOU and CONGRATULATIONS! you have amazing patience and i'm impressed! as you can imagine, i have lots more photos. and lots more stories. we'll see if any of them make it here!
one final note: some of you know about Harlan the Marlin. He belongs to my friend Julie (not the Julie who was on this trip). I volunteered to take Harlan to San Jose so he could have an adventure. However, Harlan is also very mischevious and likes to get into hijinks and shenanigans. So I had my hands full. I'll have a whole 'nother post about Harlan's adventures with us in San Jose and Santa Cruz!