it's pretty weird to watch a one-year old toddle around with an iPhone.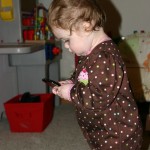 it's even weirder to realize she knows how to use it (well, somewhat).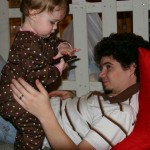 and it's painful to listen to her whine, cry and fuss when you take it away!
unrelated. nana left this morning. it's hard to see her go. none of us were ready – these two weeks have flown by!