P&B…. they go so well together. Peanut Butter. and… um…. some other good stuff. including Pebbles and Bam Bam: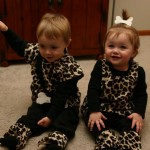 seriously cute, right?
and in case you thought she was finished with this face….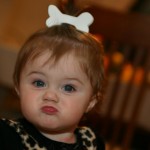 she has resumed her love of making this face and funny breathing noise.
hope you had a happy halloween and may this sunny 1st day of november treat you well!