HAPPY HALLOWEEN!
not sure of our plan for today. but the kids have costumes. special made by nana. and that's all i'm telling you for now.
but because i know i've been very lax with sharing photos of my kids this month, i hope these make you smile….
she might be a powder puff player. she loves to "tuck and hold tight" to anything she's carrying around the house… especially sippy cups:
and 'cuz her piggies are so darn cute: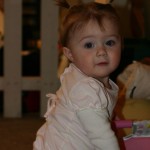 not to be out-cuted by his sister, i found this "ai yai yai yai yai" photo of davey on the computer: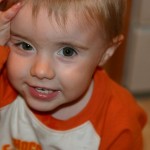 i love it!
and i love that he wanted to be BURIED IN BLOCKS one day (sam was still napping):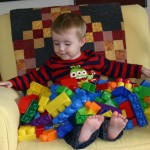 and he pulls this pose/position so often – it's a true reflection of "i'm comfy" for him!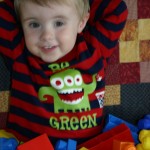 ENJOY YOUR DAY!