my children are so fortunate to get to spend a little bit of time (all-too-little, if you ask me) with their great grandparents. you may remember some sweet photos of gigi (my mother-in-law's mom) with sam just a few months ago. for the past almost two weeks. we've spent as much time with my father-in-law's parents who are visiting from ohio. i could tell you how much i LOVE having them here. and how much the kids love them. and how special they are to everyone who knows them. but instead, i'll give you a few glimpses of sam enjoying her "greats:"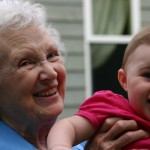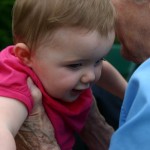 (special secrets with great grandma – who could resist?)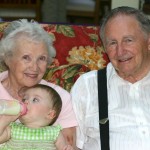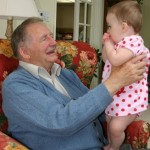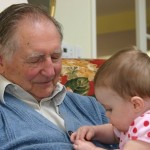 (great grandpa has some fun buttons!)
and b/c i couldn't resist…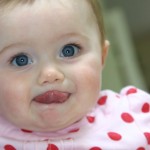 this little girl LOVES her tongue (it's highly likely b/c there's a tooth in there to play with now)!
now i must make sure to snap LOTS and LOTS of photos of my busy toddler davey with his greats! only two more days with the greats before it's time for them to return home…. how we'll miss you!