one month from today, these two will say their vows and be joined together as husband and wife: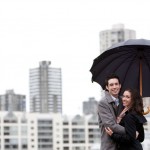 and my little man will wear a suit and (hopefully) carry the rings down the aisle.
wanna know how crazy our month of july will be? from beginning to end, we have the following:
- grandpa & grandma dunkin visiting from ohio
- cousins roy, tracy, dori and avari visiting from colorado
- cousin jonathan visiting from ohio
- nana visiting from pennsylvania
- davey's 2nd birthday (potentially a family BBQ on the 4th, though his birthday is the 15th)
- jeff & taryn's wedding (the 11th)
- jeff's 25th birthday (the 24th)
- jeff & taryn's washington reception (the 25th)
- our 7th anniversary (the 27th)
- dave's 30th birthday (the 28th)
- jorja's 1st birthday party (birthday is the 9th… party date not yet known)
that means we will host 1 or 2 birthday parties. we will attend 2-3 other birthday celebrations, a wedding, a wedding reception AND have a weekend away for our anniversary (our first weekend away – meaning two nights!) since before davey was born! plus all the extra family-time with out-of-town visitors…. it will be crazy. every weekend is already booked. but it will be fun. i hope, however, that our julys will slow down after this year!
along with those things (which are all LOCAL), we have babi, my sister-in-law's birthday on the 30th (i think that's the right date?). i'm hoping that's everything. 'cuz that's a lot and i can't imagine cramming in any more stuff.