davey LOVES our porch swing (which was a wedding present from some VERY good family friends – the Kovaliks). actually, MOST kids love our porch swing. ellie was no exception. but i had no idea that some love would blossom ON our porch swing:
giggles and fun: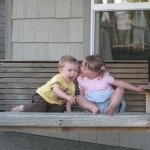 hugging: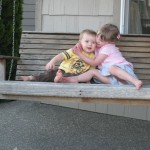 ellie's smooch….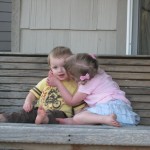 davey making his move….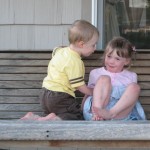 aren't they darling?! i can't wait to see which photos elizabeth snapped of this event!