happy sunday.
today i want to wish a very happy birthday to my dear friend sara: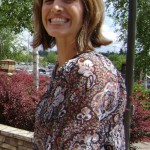 sara, i wish you a year of learning how to say "no." a year of good times with your beautiful daughters. a year filled with meaningful dates with your husband. a year of sunshine. a year of warm weather. a year of growth in your relationships. a year like none you've experienced before. i do pray, dear friend, that this is the best year of your life! thanks for being so great to me… and my kids!
tom's birthday party got postponed (rachel came up to b'ham to have her wisdom teeth removed on friday morning and she was a bit too weak yesterday to be left home alone) so tonight we head to pizza hut to celebrate tom's 20th. dave and i are hoping to take a dip in the hot tub before that adventure (while the kids are napping – if we can get them to sleep at the same time) b/c davey shared his germs with us and gave us both head colds. odd, though, since davey didn't have a head cold. or not much of one, at least.
we're currently watching the eagles spank the giants……. go EAGLES (i am a philly girl, after all)!