so on the way home from my OB appt today (more about that in a moment), i heard davey having a conversation in the backseat. when i snuck a peek ('cuz i was driving), i saw him actually talking on his cell phone (a diego phone from carly & shaun for davey's birthday).
"hello?"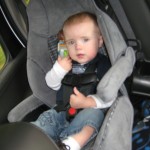 notice how his hand curls around while he holds the phone? for whatever reason, this is what he does. he picks up a phone or remote, curls his hand/arm around (so his hand is actually between his ear and the phone/remote) and then he says his version of "hello?" it's quite funny.
and here he is having a conversation (notice the phone is upside down):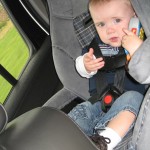 i don't know who he was talking to.
and now on to roxy and mama. i'm measuring fine but dr. tu wants me to continue to take it easy and to continue to limit my activity. she says i'm about 50% effaced and baby roxy is measuring in the 46th% percentile (she weighed about 4 pounds at my visit two weeks ago). and from here on out i'm going to be scheduled for weekly appointments. i'm frustrated by her suggestion to continue to limit my activity (seriously? what more can i cut out?) but at least i'm not on bed rest (she didn't even mention it) so i'm thankful for that.