monday: august 27th
so today was play group again… this time, almost EVERYONE was able to show up for at least a little while. it was overwhelming (again) with SO MANY KIDS running around, but it helped that it was really nice outside and sara has a HUGE backyard! i was pretty much in awe as i watched all these kids (22, i think) running around and just having a great time… and i kept thinking that in just one year, my davey will be holding his own with these kids! THAT is a crazy thought!
here are some shots from play group: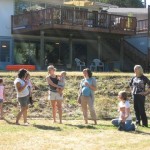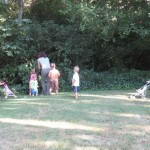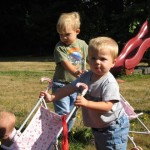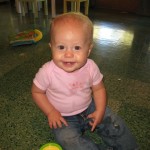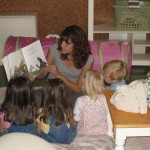 and as you know, over the weekend we had rachel & sterling's post-wedding reception. dave took photos and though i had my camera along, i only took these two photos of davey with two of his uncles (jeff and sterling):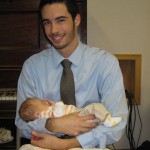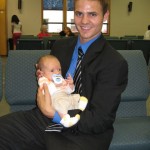 jeff is just in awe of his little nephew – and so proud. whenever we stop bt starbucks to visit he makes everyone look at his perfect nephew!
i love the photo of sterling with davey, too, because not only is it cute, but it's a photo of the two newest additions to the dunkin family!
and here's davey with his great uncle flemming…. the look on flemming's face CRACKS ME UP!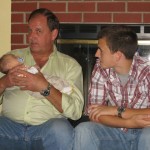 but davey was really comfortable in flemming's arms!