happy 5-year anniversary to dave and i!
last night we realized our anniversary was already here… WHERE has the time gone? i know the last 12 days have been overwhelming as we've learned about parenthood (and we have so much still to learn) but where have the last five YEARS gone? sheesh!
here are some updates:
davey and mommy just got back from the doctor's office. davey is now at 5 pounds and 5 ounces. good job, little man! keep gaining weight: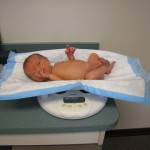 and it was really nice on wednesday so mama, daddy and davey went for a short walk around the block with the new stroller: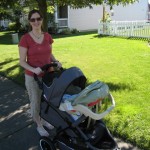 though that was after daddy sat outside on the porch swing with davey for a little while: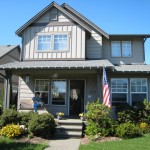 davey wasn't too impressed…. he was just sleepy: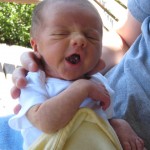 and today we were also given the "okay" to go to church on sunday! mama is happy to head back into the "real world" and to try to get into a routine. davey isn't sure WHAT to make of this exciting adventure called "church."
have a great weekend everyone!