Wow…. it's a family-fest! Grandpa & Grandma Dunkin are in town (YIPPEE)! "Little" Tommy D (Dave's youngest brother) graduates from high school tonight. And in JUST ONE WEEK and TWO DAYS, Rachel (Dave's sister) will marry Sterling. Plus it will be Fathers' Day. And the rest of the month does NOT slow down for us at all (Dad's birthday, Grandpa&Grandma leave, Tom heads to Spain on a missions trip, we have our childbirth classes….. the list just goes on and on and on).
I'm sure I'll be taking LOTS of photos in the coming days but for now, please enjoy these, the long-awaited and long-promised engagement photos of sterling & rachel (taken on may 25th). these are dave's 11 favorite photos. he did a little bit of editing to them, but not too much. and i am SO PROUD of my husband and his photography skills. i LOVE that he has a hobby that works so well with my own (scrapbooking, of course)!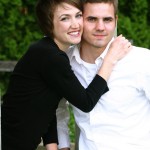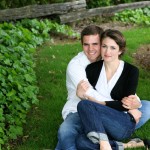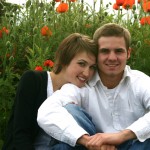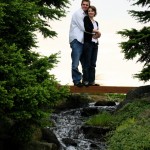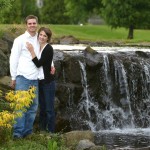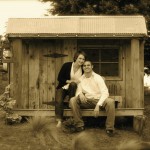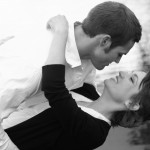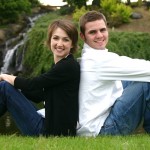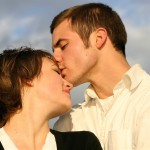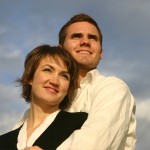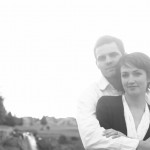 (this last one they plan to put on their wedding program)
all of the photos were taken in lynden – in two locations. near a little covered bench at the corner of sunrise and depot roads and on/around the 18th hole of the homestead golf course. yep. those waterfall photos, the "hillbilly" house, the water/pond… all part of the 18th hole of the golf course. quite picturesque, if you ask me!