sunday: june 3rd
on friday i went for a short walk with carrilee and henry. we walked to the little playground at bender fields and let henry run wild (okay – not too wild) and here are some photos of that fun little kid ON THE MOVE!!!
looking so small next to the equipment: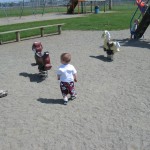 he was all about CLIMBING the slide… repeatedly: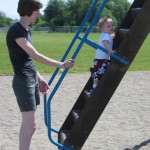 though he was never quite as sure about the SLIDING DOWN part: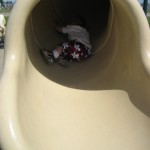 i don't need any help – i can do this myself: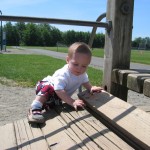 ahhh… such a boy… adding MORE dirt to the step: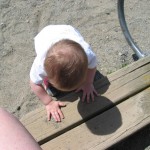 and finally he was still enough for one photo of his face (complete with goldfish cracker crumb by his mouth and a scratch on his nose):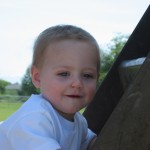 The joy a few short minutes on a playgound can bring to a child…. something I'll have to remember!