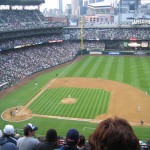 a few weeks ago our church organized a trip for the men (and boys) to go to a mariners game. dad bought tickets for each of his sons and only one backed out (jeff chose to head to sunny, southern california for a friend's college graduation). dave only took a few photos, but i like the angles and wanted to share them with you: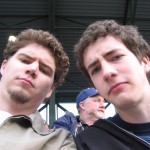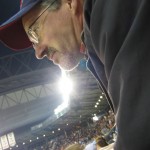 and here are my four favorite "still" photos of baby seven from our 3D/4D ultrasound experience last week. (i promise to have dave teach me how to share the short video clips – later this week… i promise!):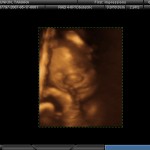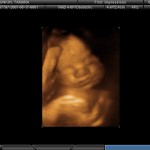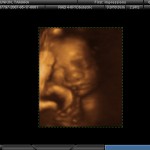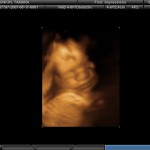 we watched the whole dvd of the ultrasound yesterday with dave's family (dad, mom, jeff, aunt sandy and her husband gregg – even sterling stopped by and saw some of it) and it was still so surreal to watch that video and realize that the images we saw… the movement… the swallowing…. are all going on inside of me. WILD!