here are a few things that are making me happy today:
1. store bought lemonade that tastes like fresh squeezed: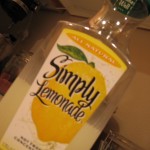 2. receiving our income tax refund (including gift cards to j c penney) and therefore ORDERING baby seven's crib and changing table! and both are in stock, so in 4-7 business days baby's new furniture should be here!
3. SUNNY SKIES
4. it's 3 o'clock and i've already been to Marysville and BACK to return some purchases from last weekend.
5. a trip to Treasury of Memories (on the way home from Marysville) to make my own chipboard alphabet set (via my chipboard sheets and their die cuts)
6. One of the BEST mocha frappacinos i've EVER had (purchased at the outlets in marysville):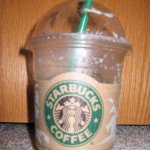 7. knowing it's the WEEKEND and other than dave's trip to seattle (with the church) for the mariners game today/tonight, we have NO PLANS!
8. feeling baby seven kick and wiggle and move around. this baby REALLY moves after momma eats some sugar!

9. turning in a layout at Treasury today and having Carly and Elizabeth rave over it (i wasn't sure how much the store would like it!)!
10. seeing a HUGE, inflatable, BLUE gorilla (at a car dealership) in marysville (it REALLY brought a HUGE smile to my face – i only wish i had stopped to take a photo)!
11. receiving an e-mail from my mom this morning wishing me a happy mothers' day…. my first!
so tell me…. what things are making YOU happy today?!