hopefully you enjoyed yesterday's layouts…. here are a few more for your viewing pleasure!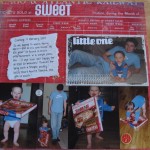 babysitting henry (2/07)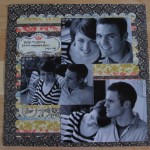 mini photo shoot with rachel & sterling (4/8/07) – dave took these awesome photos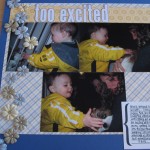 henry and a new puppy (2/07)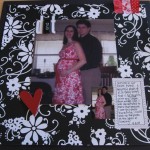 us on easter (4/8/07)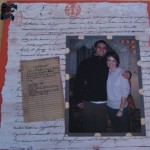 rachel & sterling's engagement party (3/07)
i did get quite a few layouts accomplished (from start to finish) at the crop. only one layout "needs more work" but all the rest can be filed away! and i've been MOTIVATED to scrap since the weekend, so i sat down on sunday and made FOUR mini books (all without photos – the cabo one posted earlier this week, one "neutral" baby one and two "boy" baby books). then on Monday night i sat down and made a girly-girl mini album (again, no photos). so i think i'm well-prepared to have a baby boy…. and i'm marginally prepared to have a baby girl!