so the crop over the weekend was SO MUCH FUN! i sat with polly, candie and shantell – and i didn't really know ANY of them before the event. we had a blast all night long. polly and candie went home to sleep and came back in the morning. i went to sleep from 1:30 a.m. to 7 a.m. and shantell stayed awake ALL NIGHT LONG! no one at our table won any door prizes or raffle prizes, but i did win a prize for raising the second highest amount of money for the Mighty Maxwell Guild (to be donated to the uncompensated care fund at Seattle Childrens Hospital). i owe it to my employer… they provided a VERY GENEROUS donation to the guild.
baby seven and i ate a LOT of food (they had meals or snacks for us EVERY TWO HOURS…. wow… a bit too frequently, i think?!). there was music ALL NIGHT LONG. and store runs with a 40% off coupon. so many great things.
here are a few layouts i made (again, i'm too lazy to scan them, so hopefully the photos will at least give you some ideas of what i accomplished/created).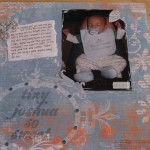 joshua baron – so tiny! (4/5/07)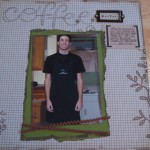 jeff with his black apron (11/06)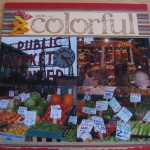 the colors of seattle (10/06)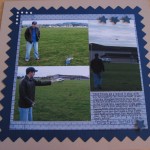 dave the 'copter pilot (12/06)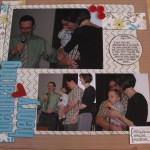 henry's dedication (4/1/07)
more to come…. tomorrow?!