well, my fourth design team kit is ready to be turned in. yep. here's a photo of the supplies i was given: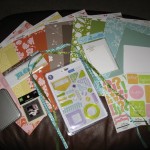 i was asked to make a set of cards and put them in the tin (and to decorate the tin), to make a layout using the stamps and if possible to make a mini book using that approximately 4×6 mini book of white paper.
and here's what i have created: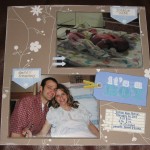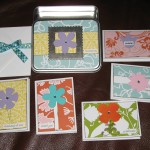 and the mini album: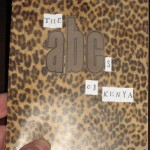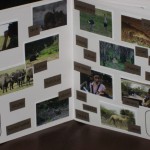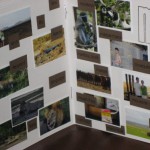 that gives you a good idea, at least, of what the album looks like.
i actually struggled with using that set of stamps on a layout until i saw stephanie's layouts on her blog the other day. she used a different set of stamps (same brand, though) and it inspired me to do THIS layout, which i think showcases the stamps a bit better: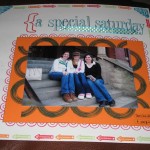 it's not my typical style of layout, but i love the bright colors and the fun patterns i created with the stamps. but since i already scrapped this photo for myself, i think i'll offer this layout to cami if she wants it for her album!
i plan to turn all the items in to the store this week. not sure if both layouts will make it up for display, but we'll see what happens! thanks for taking a peek at my creations!