Tomorrow is our ultrasound… and I am SO EXCITED for it. We're not even planning to find out the sex of Baby Seven, but I'm eager to see Seven's brain, four heart chambers and so much more. Our precious baby – I'm so eager to see more of him or her!
So in preparation of our pending ultrasound, here are some photos of the pregnancy journal I created to document this miraculous process, including the good and bad, the shopping, the excitement, the frustrations (like our story of trying to GET pregnant), etc. And I've been promising these photos to you for ages so it's about time I get them to you, right?!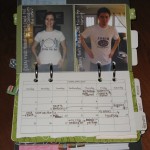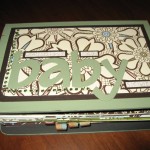 (that ultrasound photo you see is from our very first doctor's visit on January 4th. the last photo shows that the book is getting pretty fat)!