as promised, here are photos (again, i'm STILL too lazy to scan and stitch!) of some of the layouts i created last weekend at the 27-hour crop. here goes….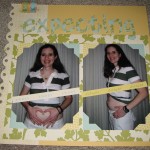 12 week belly photos. i LOVE this layout!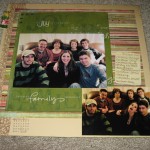 the Dunkin family on Christmas day… it had been a long and emotional day (we told them we were expecting, after all)!!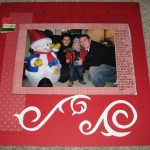 Ross, Taya & Isaiah came to visit me one afternoon while they were in town… Isaiah LOVED our snowman so we brought him inside for a photo op!!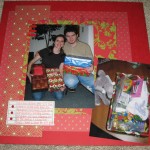 Dave and I with our Operation Christmas Child shoeboxes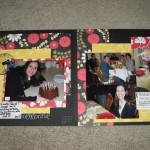 My Birthday (27 for the 6th time)!
So thanks for bearing with me on the poor photos. maybe i'll be more apt to scan and stitch in the future, though i make no promises. Thanks for looking, though!