yesterday was card-making day. i made three cards for the store (Tuesday, 2/20/07, 7 Gypsies card class) and 5 other cards for store display using some new Technique Tuesday stamps. And each card is it's own photo…. sorry! So the first 3 cards are for card class and the next 5 are all store demos….
I challenged myself to use the SAME patterned paper on ALL three cards for the card class. And since the class is all about using 7 Gypsies brand products, here's what I used by 7G: patterned paper, flower self-inking stamp, "celebration" stamp, round black photo turn, "universal" tag… that might be all by 7G.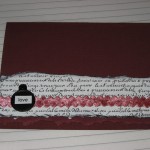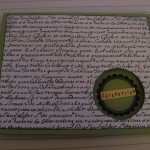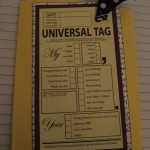 And here are the store demo cards using Technique Tuesday stamps. I'm not necessarily a huge fan of some of these cards, but hopefully SOMEONE who comes into the store will like them!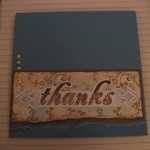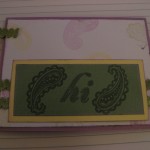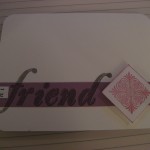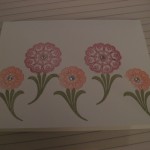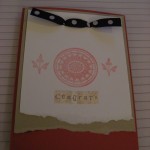 So hope you like at least some of my latest creations! I've been getting the "URGE" to scrap/create/craft again, so hopefully I'll make some time this weekend to play a bit!