so this morning i was a good girl and i cleaned our home (well, the downstairs, anyway) in preparation for having company for dinner tomorrow night so i was able to spend my afternoon CRAFTING away in my room. i started by CLEANING… i put away all the stuff i had spread out everywhere. i even went through my "photos to scrap" file and pulled out and "hid" all the ones i've been avoiding for several years (yep. it's true) and now i know what photos i'm working with for the next few weeks/months AND what photos i haven't even printed yet (like Christmas)!
then it was time to get my hands dirty. i pulled out my HUGE stack of thanksgiving photos (our trip to my mom's house, Philly and NYC) and felt totally overwhelmed. then i decided to make a mini album since i haven't made one in awhile and from there, the hours flew by. i used some new Crate paper i got for Christmas from my wonderful husband b/c the colors were PERFECT. it's mostly finished – i need to print (or reprint) a few photos and i need to add a little more journaling here and there, but i'd say it's 90% complete… so here's a peek: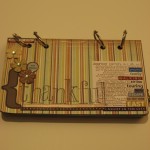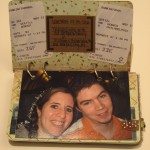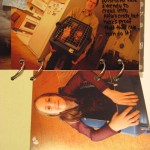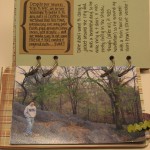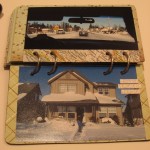 it took a bit longer than i had expected, but i'm pleased with the results and i'm ready to add it to my basket of mini albums in my living room!