yep. today i "created." it's friday – my usual day off and i relished in it. i stayed in bed sleeping and then watching tv (and eating some cereal). i relaxed all day. accomplished a few chores (loaded the dishwasher and removed the ornaments from the tree) and i actually went INTO my craft room and I PLAYED. it felt SO GOOD to be in there off and on throughout the day. working at my own pace. on fun projects. and I HAVE PHOTOS to share with you!! yep. i really do!
i started with aunt marylou's israel photos… this album has been in process for a LONG LONG time (i took the photos from her in early july at our family reunion in ohio) and now it's really finished… from cover to cover!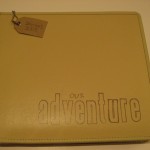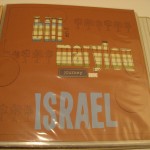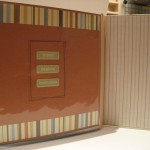 Next I finished a mini album i started in late october – about our day trip up to harrison hot springs (in canada) with three other couples (and little henry) to see the sand castles.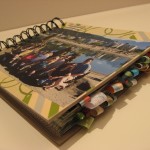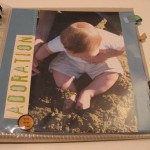 i wanted to make some cards for my personal stash (which is quickly dwindling… i think i need a card-making day soon) but instead i worked on a baby album and a cute card for a friend (baby shower will be later this month).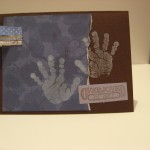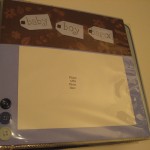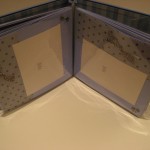 finally, i have some photos for you of my THIRD Design Team Kit! I LOVE IT. It's filled with fun colors, polka dots, cool stamps and so much more! Yep. Shawn did a great job with this kit. I was tired of Christmas colors and Valentine's Day items (I know – it's only early January) so this kit really made me smile and it GAVE ME ENERGY! (the 2nd photo below is a close-up of the stamp sets in the first photo. and the 7 stamps in the 3rd photo are ones i have to return to the store).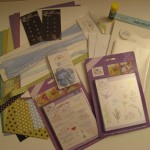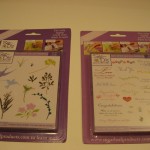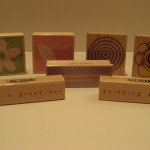 and last, but not least, some layouts i started (but have not yet finished) using my design team goodies: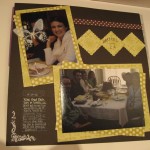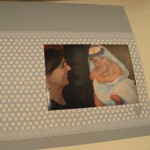 Isn't that photo of Henry after bath time just DARLING? I LOVE that little kid… he's so stinkin' cute… can't WAIT to see them later this week when they FINALLY come home from Texas. I miss that little fella! And did you hear? He's WALKING. yep. getting up and walking across the room. He did it the FIRST NIGHT they arrived in Texas – Carrilee called to let us know. He's only NINE months old!!
Okay, hopefully all these photos will make up for my LACK of photos lately. Tomorrow we plan to head up to Mount Baker to try some snow shoeing. Should be fun. I'll try to get some decent photos to share!