Well, I think most of you have received your "announcements" by now… or have heard the news around church, the office or at my birthday party last week… WE ARE EXPECTING! WOO HOO!! Baby Dunkin is due August 10th and we are ELATED to be honored with this gift of the miracle of life.
So here are some photos of some of our Christmas presents to the baby and my mom (aka: Nannah)'s handiwork (a birthday present to me) for the baby. And then a cute bib I picked up tonight. Oh – and some of you have asked, so here's a photo of the nursery "decor" we like: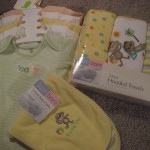 my gifts to baby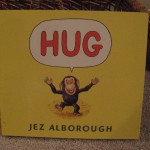 dave's gifts to baby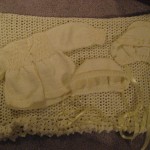 nannah's handiwork… when i opened this, i gasped… it's so delicate and beautiful… AND TINY. i started to FREAK OUT thinking of this as DOLL CLOTHING rather than clothing for my baby!! i still have to look at it as "simply beautiful" rather than "so tiny and a real human being will fit in this one day and I will be responsible for that human being's life…." gorgeous, though, isn't it? my mom is SO talented. as of my birthday, she said she was about half-way finished with a white set. the detail on that sweater and the edge of the blanket… wow. it's amazing.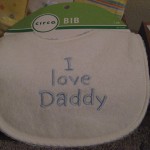 i bought this today for baby and dave!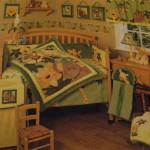 a photo of the nursery decor that we found and love. instead of the "matching" wall hangings, however, we plan to print, mat and frame our own photos from Africa of baby animals… elephants, giraffes, rhinos, wildebeasts, monkeys, lion cubs…. you get the idea. SO COOL, eh?! and perfect for a boy or a girl. JUST TOO DARN CUTE!!!!
So that's my news. Those are some photos. And I just thought I would share!