We attempted to go snow-shoeing on Saturday… I got a little carsick on the way up the mountain (happens every once-in-a-while) so we cut our "trek" short up there, though it was beautiful and fun. We did realize that we're both out of shape. Then we tried a little bit of sledding. (Sorry, but all the good photos are on Dave's camera still).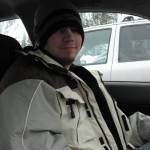 On Sunday, Dave and Justin changed the tires/wheels on our car from the snow tires to our new wheels and tires… larger rims (and way sweeter) and good tires. the boys really had fun "working" on the car and then taking it for a test drive! I love that I really like Dave's buddies.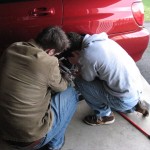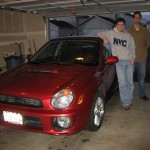 Finally, tonight, I finished up my sample cards for my MASCULINE CARDS themed class on January 23rd. I got Dave's "approval" tonight that these cards are, indeed, appropriate to sent to men (sorry for the bad photo).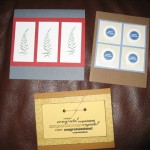 And that's my update for tonight! : )